4 tags
6 tags
"What you are is what you have been. What you'll be is what you do now."
– Buddha
5 tags
"The only thing necessary for the triumph of evil is for good men to do nothing."
– Edmund Burke
3 tags
5 tags
A Personal Reflection
This time last year, I was preparing for my upcoming trip to Africa.  And my life was very different back then. Tonight, as I re-read my previous post about my trip to Africa, I can't help but feel that the girl that wrote that original post is a very different girl now.  The girl that wrote that post was filled with optimism and hope and love and joy and excitement; and though she still...
3 tags
3 tags
Gilt Editor's Perfect Outfit for Travel →
6 tags
6 tags
4 tags
Mi Vida de Frida Kahlo
Como las barras en mi columna, me duele. Como muchas cirugías antes de la edad de treinta, yo sangro. Como las palabras en mi diario, me reconforta. Como el vestido que lleva bien, el esconde me dolor. Como su odio y la ira y el dolor y la frustración que lo abrazan. Como el amante quien no sabe que quiere, ya lo tengo. Como sus opiniones, "espero que la marcha sea feliz, y espero que no...
"I'm tired of being hurt by people who say they care. :("
4 tags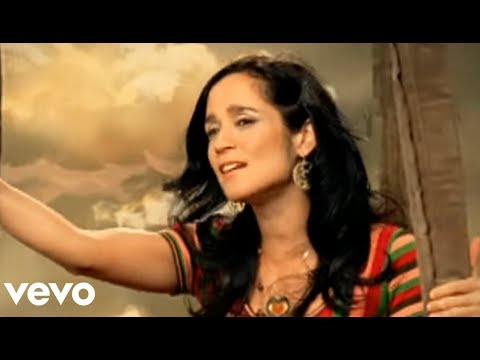 2 tags
My Frida Kahlo Life
2 tags
3 tags
…if you're too proud to follow rivers...
3 tags
jamiefeng: I'll never stop breaking the law for...
2 tags
Brown Butter Ice Cream
  Yield: 8 normal sized servings Ingredients: 1 stick (8 tablespoons) unsalted butter 1 cup packed brown sugar 1/2 teaspoon salt 8 egg yolks 1 tablespoon vanilla extract 2 1/2 cups heavy cream 1/2 cup whole milk Directions: Melt butter in a small saucepan over medium heat. Cook, swirling pan occasionally, until butter turns a deep golden color and you see dark flecks. Transfer to a bowl...
1 tag
1 tag
3 tags
"Your time is limited, so don't waste it living someone else's life. Don't be..."
– Steve Jobs
2 tags
"Entre la vida y la muerte, entre la belleza y el horror del mundo, la búsqueda..."
– Carlos Fuentes
2 tags
"What you seek is seeking you."
– Rumi (via emotional-algebra)
1 tag
2 tags
"Without new experiences, something inside of us sleeps. The sleeper must awaken."
– Frank Herbert
1 tag
2 tags
2 tags
1 tag
We all wanna be warm when it's cold. No one wants to be left scared and lonely. …What are you living for? www.nyotahome.com
2 tags
"I can be selfish. Yes so impatient. Sometimes I feel like I'm Marilyn..."
1 tag
2 tags
Apparently the top 100 highest paid Canadian CEO's earned more in their first 3 hours of work today (Jan 3, 2012) than the average Canadian will earn this entire year.  Ughhhh…this is so wrong.
3 tags
"Believe with all of your heart that you will do what you were made to do."
– Orison Swett Marden  (via mollyinkenya)
3 tags
4 tags
"It is not enough to be compassionate – you must act."
– His Holiness The Dalai Lama
5 tags
"One does not discover new lands without consenting to lose sight of the shore..."
– Andre Gide
4 tags
Kenya has been booked!
Kenya has been booked!  This is a somewhat surreal experience for me as it has not quite set in that I will be in the motherland of all motherlands, Kenya, Africa for two glorious, yet tough weeks. Why will we be visiting Africa you may ask? Well let me tell you… A friend and I have decided to volunteer at a children's orphanage in Nakura, Kenya called the Nyota Home. Many of the...
2 tags
"Don't waste your time looking back at the other guy. Run that race for..."
– Oprah
3 tags
"Find happiness where your heart beats fast and the butterflies never go to sleep"
5 tags
"Human nature will not flourish, any more than a potato, if it be planted and..."
– - Nathaniel Hawthorne "The Custom-House"
2 tags
"Nothing is more damaging to the adventurous spirit within a man than a secure..."
– C. McCandless
1 tag